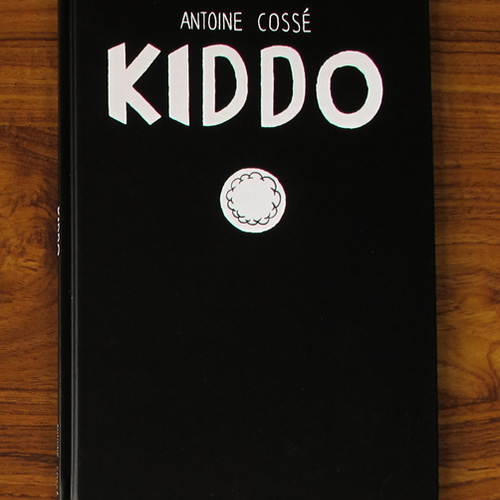 Kiddo
| Format | Price | Buy |
| --- | --- | --- |
| Kiddo | £20.00 | |
Description
Kiddo
RRR are pleased to announce the release of Steak Night contributor Antoine Cossé's first Graphic Novel Kiddo.
A surreal, hallucinatory quest of a man in a barren almost apocalyptic world. It's beautifully drawn black and white and hard back bound.
Reviews
A man is alone in a field, fantasising of gallant deeds to save a woman while his fire burns out of control, scorching the surrounding crop. In the thick of smoke he battles a giant beast who only sought to rescue him. The beast, a large, blind dog he names Kiddo, journeys with him as they attempt to reach the source of a black cloud on the horizon, battling un-dead hordes and grotesque witches on their way.
I'm finding it hard not to compare Antoine's bizarre pictorial psychic letting here to Alejandro Jodorowsky's early mind-bending films of blasphemy and redemption, El Topo and Holy Mountain. Not that anyone could ever top Jodorowsky's kaleidoscope of dementia, but the narrative's attempt to steer through the quixotic dreamscape to a finite conclusion is worthy of the glorification. This is the strongest avant-garde comic I've seen from a UK publisher (Antoine himself is French), and certainly the most enjoyable since Anders Nilsen's DOGS AND WATER. Although maybe I'm just biased towards dogs.
- Tom page45